Mining has been a part of life in the Minions area for hundreds of years from the early Bronze age onwards. There are several Lodes containing Copper and Tin. Some of these are Jenkin, Prosper, Grace Dieu, Greenhills, Great Shelstone and Stowes Lode. Grace Dieu was noted in the late 16th Century and was being mined before 1730. A Newcomen engine was supposed to have been installed at Stowes Mine at the same time.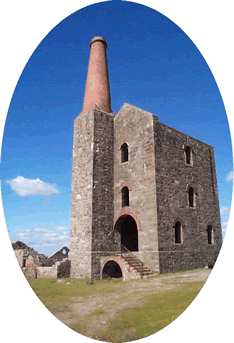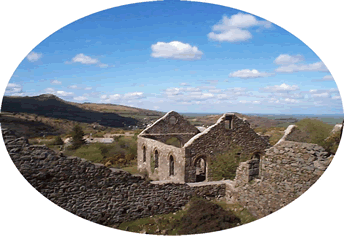 Marke Valley Mine
The Marke Valley Mine was on the north side of Caradon Hill. It consisted of Salisbury Shaft, West Rosedown Mine and Wheal Jenkin. Copper and Tin was mined here throughout the 1800's.
Phoenix United Mine
Phoenix United Mine was the richest Mine in East Cornwall it was in operation from 1842 to 1898. Wheal Phoenix and West Phoenix at one time had eight engine houses on this site to wind bump and stamp the ore. The Prince of Wales Shaft being the last to close in 1914.
South phoenix Mine consisted of Housemans Shaft and Parsons Shaft, Housemans engine house is now partially restored as the Minions Heritage Centre.
South Caradon Mine
South Caradon Mine worked from 1837 to 1885 and consisted of Jopes Shaft, Rule North Shaft, Rule South Shaft, Kittows Shaft and Sumps Shaft. Sumps was very deep at 457 meters (1500 feet)